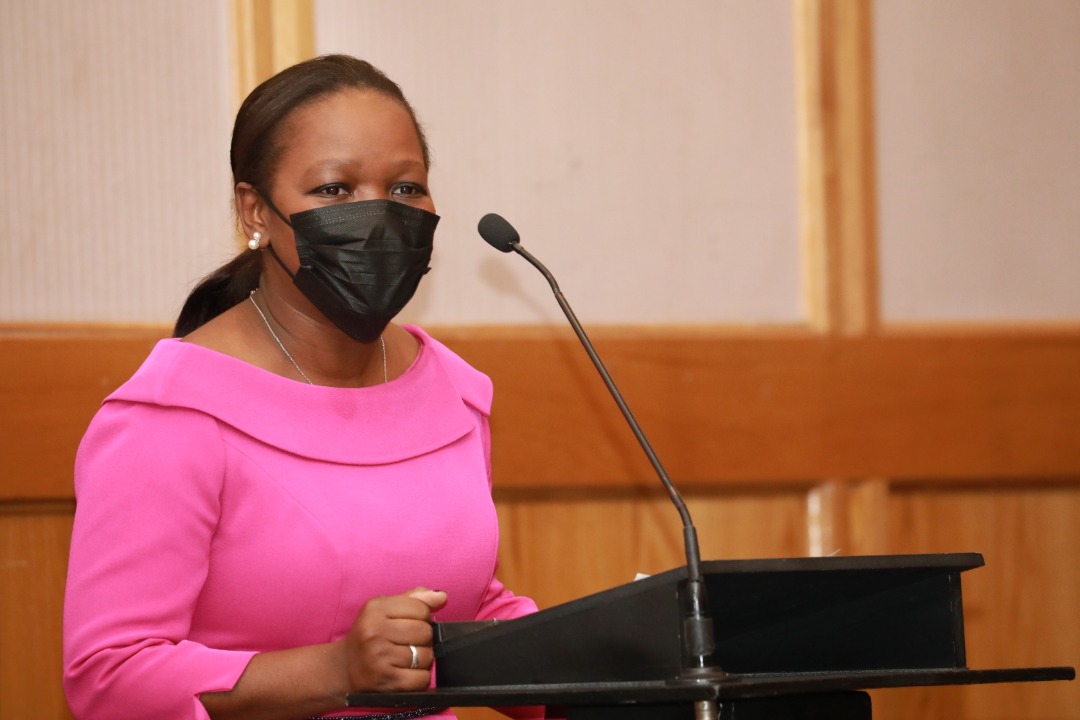 My conversation today is with Mozambique's Minister of Culture and Tourism Eldevina Materula. The Minister who has been attending the Brand Africa Conference in Windhoek, Namibia has been sharing with me a detailed plan to make Mozambique a top-of-mind destination for, particularly African travellers.
Madam Materula was however not amused by the spin placed on reportage regarding the instability in the north of the country.
Eldevina Carla José Materula has been Minister of Culture and Tourism since 17 January 2020.
Eldevina Materula was born on June 29, 1982, in the city of Maputo. She did her primary education at the Luta Continua Complete Primary School. She then did her high school at Escola Secundária da Polana, in Maputo city. She continued her studies in the music area, at the Superior School of Music in Lisbon, Portugal, and then joined the Malmo Academy of Music, in Sweden, where she obtained a Bachelor's and Master's degree.
Oboist musician by profession, Eldevina Materula was a teacher in the "Neojibá project" in Brazil, between 2007 and 2017. She founded Xiquitsi Project in Maputo and assumed the position of Artistic Director, from 2013 to 2019. She was a member of the Symphonic Orchestra of the Porto, Casa da Música – Portugal, between 2009 and 2020.
Eldevina Materula won the "Young Musicians Award" in 2001, and in 2016 she was awarded the Dom Infante D. Sousa Order of Merit Medal in Maputo by the President of the Portuguese Republic, Marcelo Rebelo de Sousa, for her work with Mozambican Youth Musicians (Xiquitsi ).
In 2019, Eldevina Materula was elected cultural figure of the year by the Mozambican Newspaper Jornal Savana.