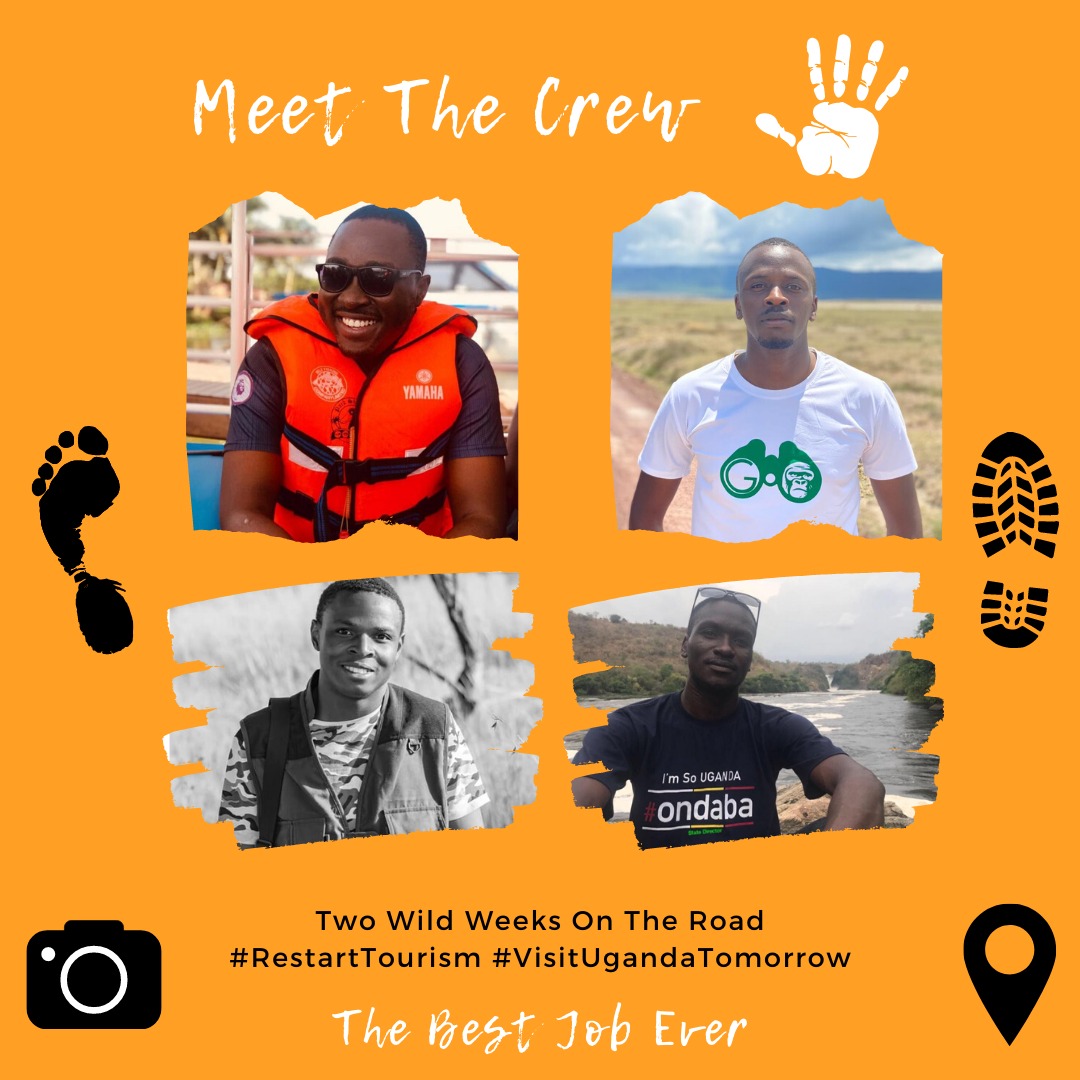 In this episode, My guests four young travel content creators and storytellers from Uganda, Jonathan Benaiah, Brian Jonathan, Charles Mwesiga, and Brian Ahereza delve into their latest piece of work dubbed ''the Best Job Ever'' tourism documentary which chronicles 14 days on the round in the pearl of Africa, Uganda.
Jonathan Benaiah - Executive Producer
Best known by his nickname, "The Ugandan Tourist", Jonathan Benaiah was born and raised in Uganda's capital, Kampala but has roots in western Uganda. A very experienced traveller, both locally and internationally, Benaiah developed a deep-rooted love for Africa's wild places. With years of experience of working in the tourism sector, he prides in curating PR and Marketing material for the digital space; including producing and directing a number of tourism short films like "The Heartbeat of Safari" and "Visit Uganda Tomorrow". His latest project is a Post-COVID tourism documentary dubbed "The Best Job Ever", a heartrending film that weaves together the stirring true story of four youthful Ugandan men on a 14 wild days' and 4000 kilometre discovery odyssey through the country's wild side in unprecedented times. He is also a seasoned nature photographer and travel writer contributing to a number of local and international publications.
Brian O. Jonathan - Aerial Photographer
Brian has his origins in the untapped northern part of Uganda. He is an accomplished aerial photographer, who loves tourism to the marrow. Although he is the Managing Director of Braca Tours & Travel Limited, Brian prefers to be out in the field in a 4X4 tourist safari vehicle, then back at the desk in his Entebbe office. During the 14 days' Roadtrip, the crew nicknamed him "Bushman" because of how he was able to provide stunning views with his quadcopter (drone) from points which were previously unreachable.
Charles Mwesigwa - Director of Casting
Charles has worked in the tourism industry in Uganda for over 5 years, tailoring bespoke holidays and creating memories for countless tourists. He was born south of the Nile River where he grew up and later moved to the capital city to pursue a degree in tourism. He has been to every corner of Uganda but says he would do it 1001 times again. Charles' planning, problem-solving and expert organisational skills made him the perfect campaign manager and Director of Casting for "The Best Job Ever" documentary.
Brian Ahereza - Director of Photography
Brian was born and raised in the beautiful western part of Uganda. He is a graduate of tourism whose love for the true wild experience made him the African safari expert he is today. Through his passion for the African dirt road, GoExplore Safaris, an East African DMC was birthed, which is dedicated to personalising luxury journeys throughout the East African region. Brian is also an accomplished tourism content and branding professional. He was the man behind the wheels during "The Best Job Ever" campaign but still had to juggle the role of Director of Photography.