Wednesday Dec 22, 2021
InsideSeychelles: I am encouraged with Booking Trend-Casa De Leela Owner Robert Pool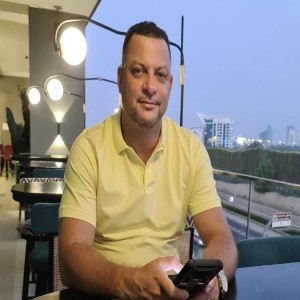 My conversation today is on how the tourism sector of Seychelles has managed to get tourism going in the midst of the coronavirus pandemic. On my visit to the archipelago island, I caught up with the founder and owner of la Digue-based casa de Leela Robert Pool. Robert tells me even though the booking trend has changed drastically, it is very encouraging and he is optimistic about the return of tourism to its full flight. 
Born on 28/01/1978 in La Digue, Seychelles Robert started life in the tourism industry at the age of 16 working in a hotel as a PR Assistant for a year. He then worked for a Commercial Helicopter Company for 10 years. Started as  Heli Attendant and resigned as Operations Manager for Inner Islands.
He started his own venture in 2004 as a Taxi Operator which is still running as of now. In 2007, Robert started a small Guest House with his wife Colette. Today they own two establishments Casa De Leela & Cocolux Apartments. ( 20 rooms in total) Robert enjoys interacting with people and loves his home country,  Seychelles Island.