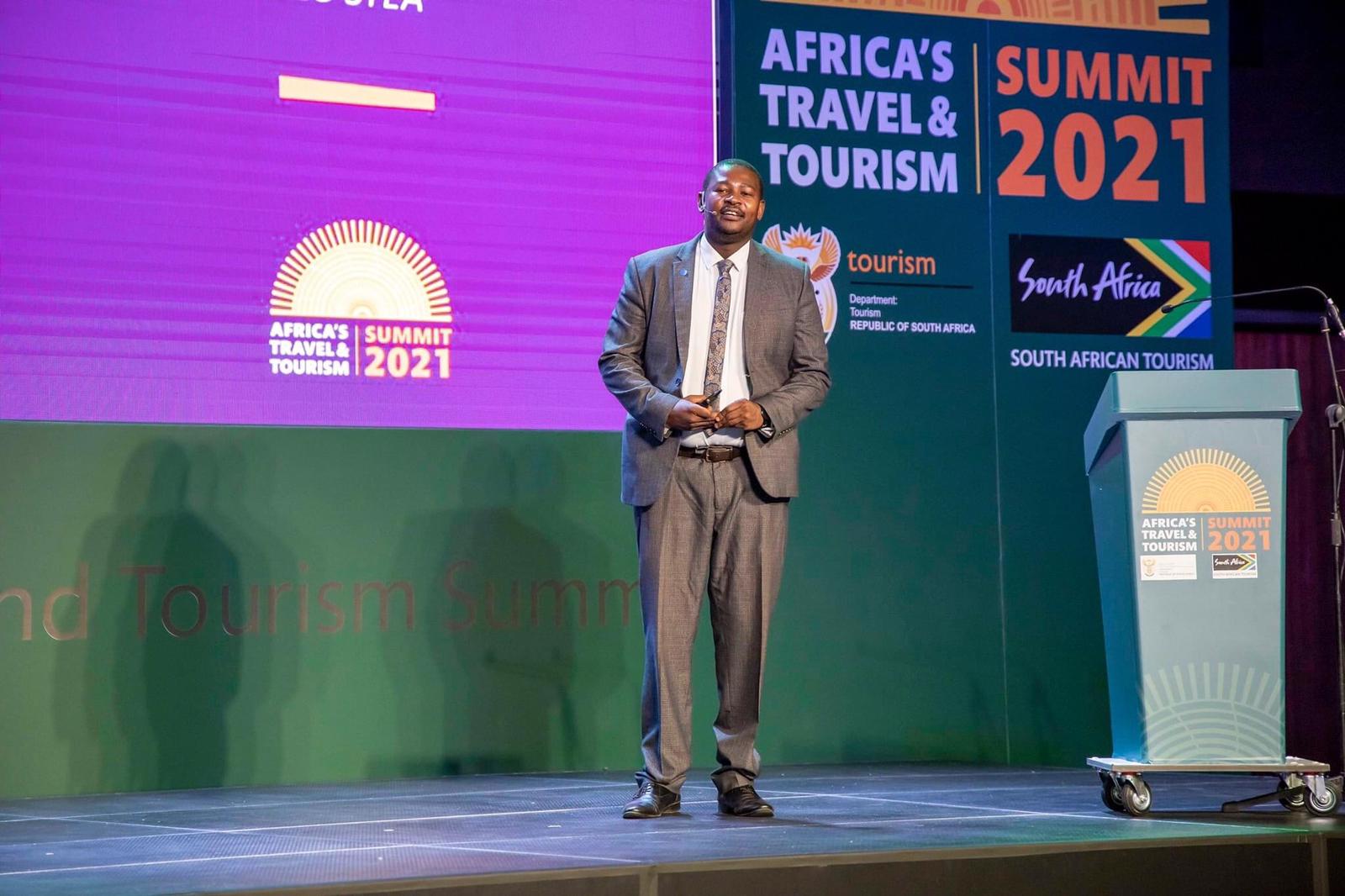 The Africa Tourism Summit café is a dedicated conversation from the recently held summit at the Sandton Convention Centre, Johannesburg where panellists and speakers have been sharing their experiences of the event. Tourism Entrepreneur and Founder & CEO of Travel with Confidence PTY LTD Percy Morapedi Koji who presented a case on compliance for SMEs tells me, collaboration between Private and public sectors is vital and urged governments to create the enabling environment as an initiative to drive growth for small and medium-sized businesses.
Percy Morapedi Koji, Africa Economic Leadership Council's (AELC's) co-founder and chairman, is an astute South African businessman. He has more than 15 years of experience in the tourism industry, construction and property development, agriculture, mining and renewable energy. While his education and professional accolades are quite extensive, Percy has also shown his commitment and passion for uplifting the community and youth, his commitment to this cause speaks for itself as he is also the Founder of an NGO (Friends of Morokweng) which's focus is to develop young leaders across society. His 10 years' public service experience perfectly positions him, to lead AELC and its members in maximising on the opportunities they seek, to grow in their respective businesses, while simultaneously contributing to a flourishing African economy.
Percy's story though still in its beginning stages continues to inspire many youths, particularly entrepreneurs (upcoming and aspiring) in the community and this is where he draws his inspiration from, to work tirelessly and diligently in building sustainable businesses with an international client base for the benefit of our community.