Monday Aug 08, 2022
Mice is a driver of talents and a way of spreading knowledge at an inexpensive level- Linda Pereira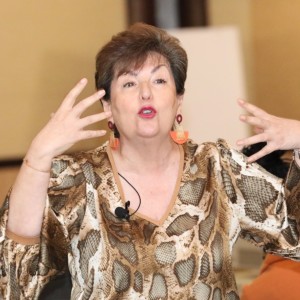 My conversation today is about the opportunities that the meetings, incentives, conferences, and exhibitions (mice) offer for young people. Dr. Linda Pereira, an industry leader with over 3 decades of experience in business events says mice is a driver of talents and a way of spreading knowledge at an inexpensive level.
ays the MICE masterclass will be a refresher course and a learning curve for practitioners in the industry.
Linda Pereira is the senior partner and CEO of the L&I Communications Group. In addition to her long and respected career as one of the most influential voices in the Meeting Industry, she is also Executive Director of CPL Meetings &Events. Respected internationally as a speaker, consultant, strategic communication expert, writer, and as an educator, she has been an invited speaker in over 149 countries on all continents.
She is an expert in communication and corporate diplomacy and has vast experience in cross-cultural communication strategies, localization, and public speaking and as a master of ceremonies. 
She has worked on the major events which marked the last 30 years of modern history, from World EXPOs to Football and Sports Championships, various EU Presidencies, and major political events. She is also an invited lecturer at five different international Universities where she lectures on strategic meetings management and corporate diplomacy and protocol.
She is absolutely passionate about associations and sits on a variety of international association boards herself. Linda is also a consultant to a variety of international Governments and associations. She was considered one of Portugal's five most influential people in the industry and has received various international education awards as well as the medal of honour for responsible entrepreneurship for her commitment to promoting culture and heritage and for Social Responsibility initiatives.