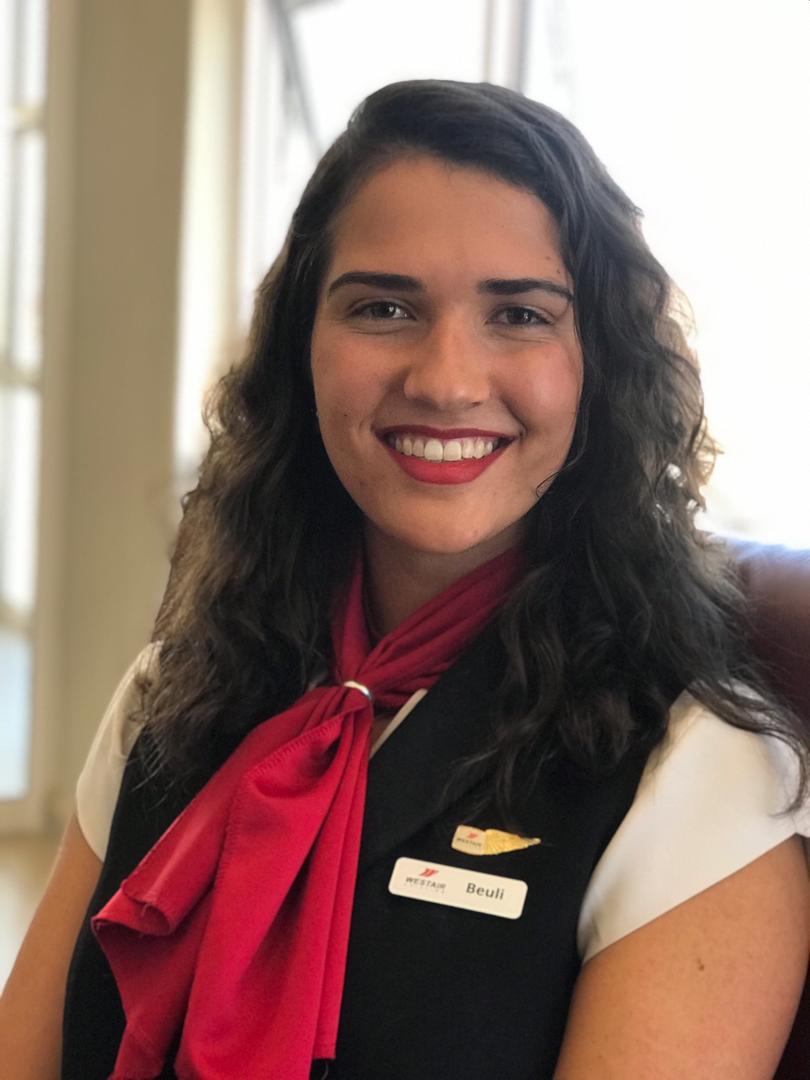 My Guest Beuli Opperman a Namibian Commercial pilot turned cabin crew attendant tells the story of how her passion for serving people has seen her taking a permanent job as West Air's cabin crew head. 
Beuli Opperman - 21 Born 18/09/1999 in the little farming town of Gobabis in Namibia, Beuli grew up on a farm, not knowing much about aviation. Later in life after completing schooling in Gobabis she was drawn to a life in Aviation and began pilot training at Signa Aviation in Windhoek. After completing her private pilot's license, she started working at Westair Aviation as a cabin crew, to help subsidize the cost of her Commercial Pilot license.  While working as a cabin crew Beuli realized that this would be a more suited career choice for her as will enable her to still satisfy her love for aviation, but at the same time could have a more personal interaction with the passengers.
She says she will always keep her private pilot's license current, allowing her to fly whenever she wants.