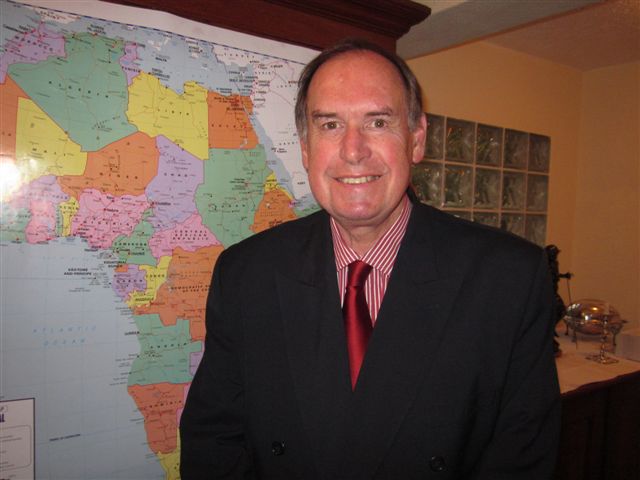 My conversation today is with Derek Houston, an industry veteran and founder of Houston Travel Marketing Services. He tells me progress in the vaccination program is one of the surest ways of getting back to some sense of normality.
On January 15th, 2021 Derek will have been involved in the travel industry for  56 years. I started my career in Pretoria with S.A.TOURISM and also worked in the Harare Zimbabwe Satour office. In 1969 He joined Trafalgar Tours in Johannesburg as Sales Manager and in 1972 traveled overseas to London to broaden his travel experience.Derek spent three interesting years in London working for a number of travel agencies and tour operators.
He returned to South Africa in 1975 where he worked for Thomas Cook Travel as Assistant Branch Manager and as Branch Manager of Jet International Travel in Johannesburg. In 1979 I transferred to Sunshine Tours as Marketing Director where I spent 4 years helping to build up the company into a major outbound wholesaler and expanding its product range significantly.
But in 1984, Derek felt it was time to do his own thing and that is when He started Houston Travel Marketing Services cc Initially, our main focus was advertising Sales for THE GSA Travel Magazine (the leading travel trade monthly directory in SA). In 1984 we also started our travel trade database offering mailing and fax mailing service to travel agencies /tour operators.
From 1986 to 2001 HTMS represented ABC Travel Publications /OAGTravel Guides as Africa Subscription and marketing representative.
In 2000 HTMS started the SPOTLIGHT ON AFRICA series of workshops to promote "Africa" as a whole to various markets both in Africa and overseas.
Over the last 20 years, HTMS has grown its portfolio of travel trade workshops under The Spotlight brand and we now run 30 trade workshops sessions around Africa and in Europe.In 2005 and 2006 a Spotlight and Africa Roadshow was held in Ireland and in 2006 in Holland and Belgium.In 2007 the workshops were held in Copenhagen, Brussels, and Amsterdam., Scotland, Leeds, and Cambridge.
In 2009 we held our first Nordics "Seashow" with workshop sessions on board ship. This was a great success and was repeated in 2009 and 2010 after WTM.  The Nordics Roadshow is now an annual event every November. In 2010 We added Central Europe to the Spotlight Portfolio with workshop sessions in Vienna, Budapest, and Prague. It was such a success that it has been repeated every year to include Warsaw in Poland and Bucharest in Romania.Spotlight workshops are also now held annually in Southern African cities such as Harare, Gaborone, Windhoek, Maputo, Nairobi, Luanda and Addis Ababa.